Ulva Autumn Market
The largest craft fair in Uppland!
For the past years it has become a tradition in Uppland to end the summer at the magical Ulva Kvarn, where every year in the beginning of autumn about 15,000 people gather to enjoy a wonderful atmosphere in the beautiful nature by the banks of river Fyris.
Here you can find unique and captivating handicraft and a varied selection of locally produced foods. Forging, ceramics, jewelry, basket making, home-woven tablecloths, linen products, glass art, woodwork: all artisans are well represented at the Ulva Kvarn's market.
See swedish page for more information
For further questions, send an e-mail to marknad@ulvakvarn.com or call 070-9423209.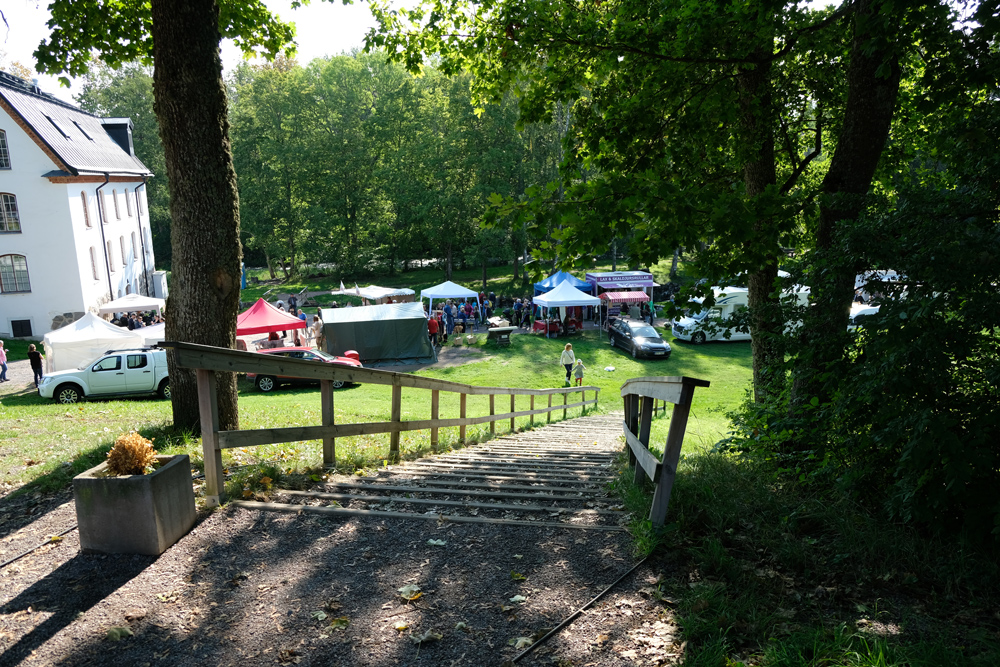 Information for visitors
We update our website and Facebook page continuously with the latest information regarding our various upcoming and ongoing events.
Information for artisans / sellers
Request for participation as an exhibitor in our markets can only be made via the web form on our site. In order to sell in our markets, the registration must be approved by the Ulva artisan's association and the dues must be paid in full. Our markets are focused on self-produced handicrafts and food.
We look forward to your participation in our markets.
Applications are made via our online application form:
See swedish page for more information