Opening Hours
Opening hours
Monday Wednesday closed
Thursday 10.00 - 16.00
Friday 10.00 - 14.30
Saturday- Sunday 10.00 - 16.00
Note! Closed 17th of September 2023
Crafting evenings: Closed for now.

Price: 50kr/ person / evening
Booking via telephone: 0709-423209
Discount: 10 evenings for 400kr.
Contact Us
Aliona
Telephone: 0709-423209
Alvens Ateljé
At Alvens Ateljé, we create clothing and jewelry. We also retail a wide range of products spanning from textiles, jewelry, ceramics, books, herbal teas to tinctures from several designers. We are driven by creative joy and solidarity. We also organize exhibitions and courses. Warm welcome!
Utställningar
2020 "Drömmarnas verklighet" av Anna Meret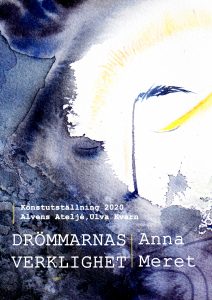 2019 "Inre landskap" av Isabella Meret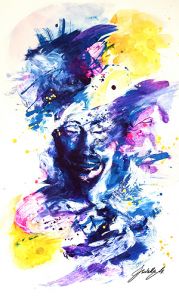 2018 "Skuggornas" ljus av Aliona Meret
Courses
Take a trip out from the city to picturesque Ulva Kvarn.
We give courses in jewelry designing from polymer clay. Courses are tailored for all age groups, children, young people & adults.
During the course you will learn to create jewelry in various shapes and form. Designs include flowers, leaves, cakes, candies and figurines of polymer clay (cernit / fimolera). Three pieces of jewelry are included in the course fee.
Courses are given at Alvens Ateljé in collaboration with Alvens Event.
Course time and date is adjusted according to agreement upon registration.
You can also book the course for a private group of at least 3 people! For larger groups (over 5, max 10 people / group) we offer a discount!
Price: SEK 250 / person
Discounted price (> 5 people/ group) : SEK 220 /person
Place: Alvens Ateljé.