Ulva Christmas Market
Kindle the Christmas spirit in your heart at our cozy "Christmas Market", every year the weekend before the 1st Advent.
We arrange beautiful choir singing during the day and an exciting fire show just as the darkness falls and the market closes for the day. Ulva's self-made mulled wine is an added gem that we sell during this weekend.
Eat hearty, enjoy the atmosphere and indulge yourself a relaxing Christmas shopping for your loved ones amongst for myriads of unique products.
Enrich your senses with glittering decorations, Christmas carols, the sound of happy children, smell of mulled wine and the taste of gingerbread; welcome to Ulva Christmas market!
Pony riding and face painting are additional attractions in our markets, very popular among our younger visitors.
For other questions e-mail to marked@ulvakvarn.com or call 0709-423209.
Ulva Spring Market
Our wonderful Spring Market will finally have its opening in the 2nd week of May 2022.
We have been longing to be able to enjoy the wonderful spring sun, enthusiastic chirping of birds and to take a stroll among an eclectic collection of craft stalls in our very own Ulva Spring Market.
Vi promise diverse handicrafts and happy voices, enriched by warm spring winds filled with lovely scents of bakery and culinary delicacies.
Hope to see you all!
Ulva Autumn Market
The largest craft fair in Uppland!
For the past years it has become a tradition in Uppland to end the summer at the magical Ulva Kvarn, where every year in the beginning of autumn about 15,000 people gather to enjoy a wonderful atmosphere in the beautiful nature by the banks of river Fyris.
Here you can find unique and captivating handicraft and a varied selection of locally produced foods. Forging, ceramics, jewelry, basket making, home-woven tablecloths, linen products, glass art, woodwork: all artisans are well represented at the Ulva Kvarn's market.
Parking fee for 4th-5th September, Autumn Market: 50 SEK /day.
For other questions e-mail to marked@ulvakvarn.com or call 0709-423209.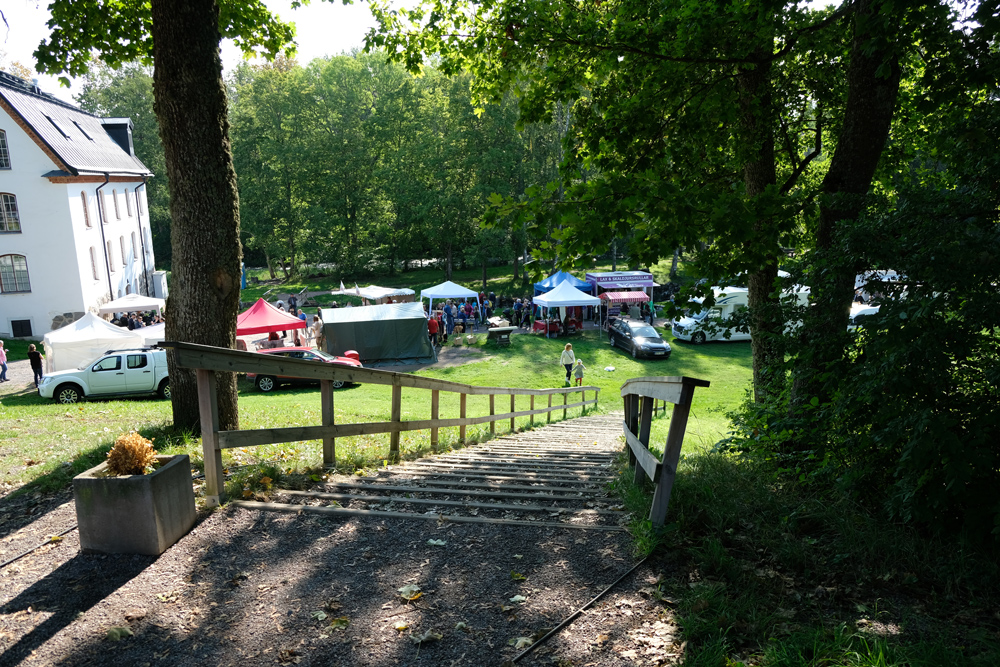 ---
Information for visitors
We update our website and Facebook page continuously with the latest information regarding our various upcoming and ongoing events.
Information for artisans / exhibitors
Request for participation as an exhibitor in our markets can only be made via the web form on our site. In order to sell in our markets, the registration must be approved by the Ulva artisan's association and the dues must be paid in full. Our markets are focused on self-produced handicrafts and food.
We look forward to your participation in our markets.