A hearty welcome to Ulva autumn market saturday to sunday, 3-4 September 2022 ( Note! No flea market 4th of September).
Uppland's largest crafting fair
It has become a yearly tradition in Uppsala and neighboring towns to finalize the summer by experiencing the handicraft of a hundred artisans in Ulva Kvarn. About 15 000 visitors arrive in Ulva Kvarn yearly, mainly because of its bountiful nature but also due to its rustic and artful ambience; a sense of traditional craftmanship combined with Swedish history.
At the market you may find traditional foods( savory and sweet alike), silver jewelry, ceramic crockery, silverware, handwoven baskets, tapestry, knitted clothing, artful glass smithing, creative tailoring, felted figurines and much more!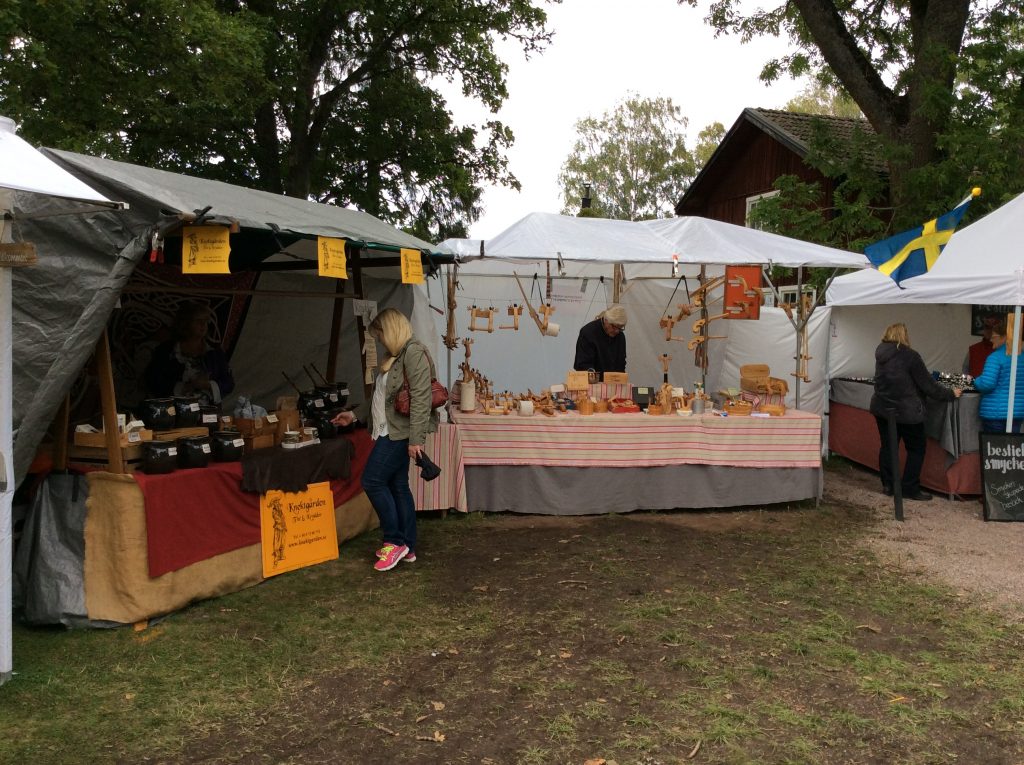 Information visitors:
Vi uppdaterar löpande vår sida på Facebook och vår hemsida med aktuell information.
Här informerar vi om alla kommande marknader och event i Ulva Kvarn.
Håll gärna utkik efter våra nyheter!
Information artisans/sellers:
Applications for artisans/sellers are solely made via our online application:
Application for Ulva autumn market 2022
All applications have to be approved prior to their participation: The invoice has to be payed on time and you may only sell handicrafts/crafted products.

We look forward to your participation!